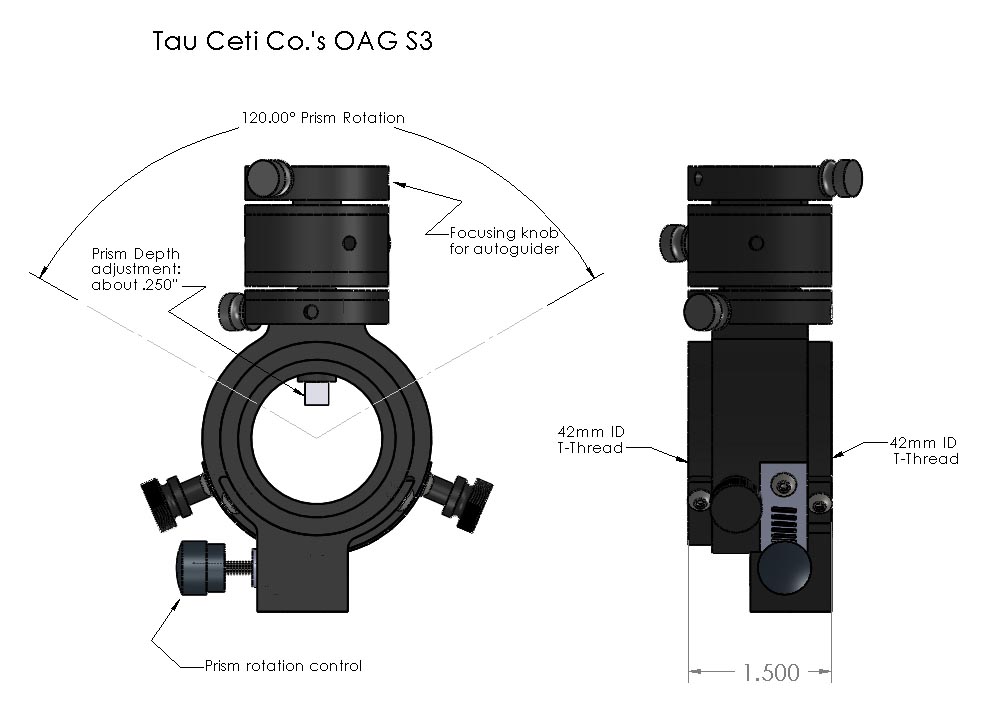 The S3 Off Axis Guider from Tau Ceti Co., is a full featured self contained unit that features prism rotation of 120 degrees, Prism slide movement of .250", built in auto guider focusing, T-Threaded on both sides, 1.500 inches thick. Lt. WT. AL, CNC machined, deburred, black anodized, hand assembled, and pre-tested.
Please send us an email to be placed on our waiting list. When these become available, customers on the waiting list will have the first opportunity of placing an order.
Just use the link below and ask to be placed on the waiting list for the S3 OAG.